ATSAF ist eine wissenschaftliche Gesellschaft der international ausgerichteten Agrar- und Ökosystemforschung in Deutschland.
ATSAF vereinigt Wissenschaftler*innen und Entwicklungsexpert*innen aus den Bereichen Agrarwissenschaften, Ökologie, Veterinärmedizin, Ernährung, Forstwirtschaft, Fischerei sowie weiterer, auch grundlagenorientierter Disziplinen mit dem Schwerpunkt
entwicklungsorientierte Forschung
für Tropen und Subtropen sowie Transformationsländer
ATSAF informiert, fördert multidisziplinäre Forschung, vernetzt Mitglieder mit Kooperationspartner*innen, verstärkt öffentliche Wahrnehmung, intensiviert Kommunikation, bezieht Position und stiftet Identität für alle an diesen Fragen Interessierten, besonders auch Studierende und Nachwuchswissenschaftler*innen.
ATSAF unterstützt aktiv jährlich den Tropentag, fördert Studierende mit Interesse für Wissenschaftsjournalismus, vergibt Kongressreisestipendien, initiiert Expert*innengespräche, und bildet Kompetenzteams.
ATSAF in eineinhalb Minuten – Die Arbeitsgemeinschaft für Tropische und Subtropische Agrarforschung stellt sich in ihrem Imagefilm vor.
Dear colleagues, partners, friends,
We are deeply saddened to report that Collins Muhadia passed away last Friday, August 18, in Kenyatta University Hospital, Nairobi Kenya. Collins will be laid to rest in his home village, Matunda, Kitale on Saturday, 26 August 2023.
Words cannot express our gratitude for your continued support of this talented and hardworking young man and his family. If you are able to help, we are continuing our funding efforts in order to contribute to the educational savings account for his young daughter, Allyssa and for the immediate needs for Collins's wife, Priscilla.
An obituary will be provided in the coming days, but below, please find a short summary of his research activities.
Gretchen, Sonja, Klaus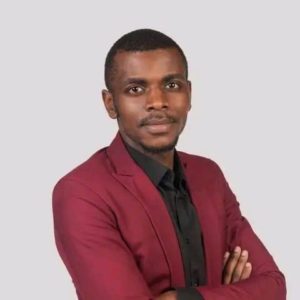 Collins Bisia Muhadia
Collins was an ATSAF (Council for Tropical and Subtropical Agricultural Research) PhD Fellow, enrolled at the University of Freiburg and hosted by Mazingira Laboratory at International Livestock Research Institute in Nairobi, Kenya and by Karlsruhe Institute of Technology, IMK-IFU in Garmisch-Partenkirchen, Germany. His PhD research continued the work of his MSc thesis, which he earned at IHE Delft, Institute of Water Education, in the Netherlands. His mentorship team included scientists from these three institutions.
Collins was working on water pans in the pastoral areas of Southern Kenya. These small ponds serve as water sources for livestock and people in arid and semi-arid regions. As part of this MSc thesis, he found that almost all the surveyed pans had high loads of fecal pathogens and may present health risks to humans. His PhD research was aimed to further understand how these water pans are used by communities and to further understand their role in climate change as hotspots of greenhouse gas emissions and as sediment carbon traps. He wrote a proposal and was awarded funding through a 3-year PhD fellowship from ATSAF. He was in the process of investigating the dynamics of water pans across seasons, the interaction of livestock and wildlife, and the water use of local communities. His main goal was to find solutions to benefit local pastoral communities and support them in getting better access to clean water for themselves and their livestock. He has compiled his first year of data and shared with his supervisors, who will finish writing analysing the data and publishing the research on his behalf. He also contributed data, discussion, and figures to a paper in preparation from his MSc research, which will also be published.
Not only was Collins a talented scientist, but he was a generous collaborator, teacher, and supportive team member. He co-taught with his MSc supervisor in the classroom on interdisciplinary approaches to research; he worked with other student researchers from Kenya and Uganda in the field and on data analysis; co-authored a report on livestock and water in developing countries, and gave an interview for a podcast on interdisciplinary research. He had a gentle, quiet humour and a quick smile. His mentors remember him for his thoughtful answers to research questions, his willingness to try and learn new things, and by how well he was liked by all our colleagues, laboratory and administrative staff, and fellow students.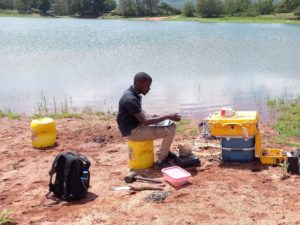 Payment information is provided below. 
In Europe:
Bank transfer to  ATSAF
Volksbank Köln Bonn eG
Kto: 300 39 69 010
BLZ: 380 601 86
BIC: GENODED1BRS
IBAN: DE78 3806 0186 3003 9690 10
Reference: Donation for Collins Muhadia Bisia-an ATSAF Academy scholar
In Kenya:
MPESA to Shiela Okomo (ILRI)
0721 578549
In USA or elsewhere by credit card or pay pal:
GoFundMe: https://gofund.me/0168c0eb
Initiated by Klaus Butterbach-Bahl, Sonja Leitner, and Gretchen Gettel. All additional information and what else can be done need to be directed to them. ATSAF is providing the means to reach out.
Thank you very much for your support,
ATSAF e.V.